The
View Permissions
section, accessible via
Channel Management > View Permissions
, allows you to view what permissions a specific usergroup will have in a forum. This allows you to check that you have setup your forum-permission structure correctly.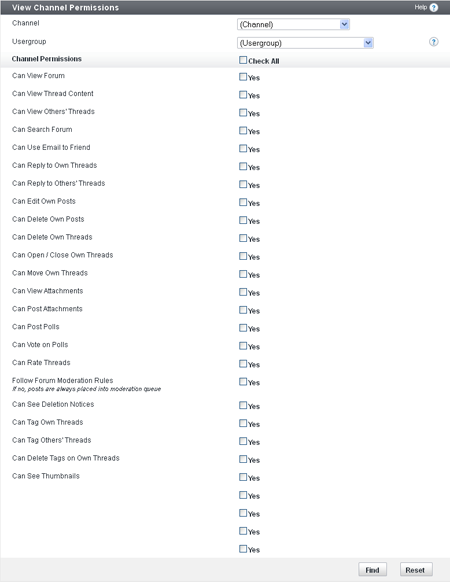 Use the
Channel
and
Usergroup
dropdown menus to view the channel and usergroup for which you'd like to view permissions. Next, check the specific permissions you want to view with the search result. If you're unsure which wants you want to see, check the
Check All
checkbox to the left of the
Forum Permissions
header.
When you're done, scroll to the bottom of the page and click the
Find
button. This will reload the page with the search results that matches the criteria you searched for.
This displays what each permission you selected is set to. In this example, the
Administrators
group has full permissions in the
Main Forum
.